Dentist in Nottingham
Market St Dental Care
32 Market Street, Nottingham, NG1 6HW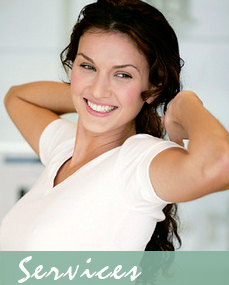 General Dentistry

Preventative Dentistry

Restorative Dentistry

Cosmetic Dentistry

Orthodontics

Facial Aesthetics
Treatments
If you want to reduce the lines on your face without having to resort to surgical procedures, the good news is that facial rejuvenation techniques can soften wrinkles for a more youthful appearance. The benefit of having this treatment done by dentists is that they have a thorough knowledge and understanding of the facial anatomy and can perform this delicate work in a precise and safe manner. Our practice uses the botulinum toxin type A for this treatment, an injectable aesthetic solution. Here is how it works:

Once injected into the skin the botulinum toxin relaxes the tiny facial muscles, which cause expression lines, by blocking the nerve impulses in them, leaving the skin looking smoother.
Areas on the face that can be treated include frown lines (vertical lines which form between the eyebrows), eyebrows, crow's feet, forehead lines and lines around the mouth and top lip, known as 'smoker's lines'.
The injection is quick and painless, usually lasting around 5-10 minutes and requiring no antiseptic. Results will usually be seen in a few days, sometimes taking between 4-7 days for the effects to be seen.




As this is not a permanent treatment, the effects will wear off over time. It is therefore possible for the procedure to be repeated every 3 months for effective results.

Life benefits

Reduced facial lines for more youthful appearance.
Non-surgical and painless procedure.

Meet Our Facial Aesthetics Dentist

Jas Gill

Qualified from The University of Birmingham in 2010




Botox
Upper face:
1 area
2 areas
3 areas
£195
£250
£295
Armpits for sweating (hyperhidrosis)
£350
Any other areas to be treated with botox:
Jawline - for face slimming / bruxists
£199
Chin pucking
£195
Lip flick
£195
Gummy smiles
£195
Neck (Nefertiti lift)
£299
Also many more areas can be treated
Filler:
Lips / Nasiolabial lines/ cheeks / jawline/ chin
- cost is per syringe amount as below
1ml £300
0.5ml £250
Tear trough
£350 per session
Temporal area
£300 per ml here
Nose :
from £350
Many more areas can be treated
All these costs are to from... For more info book consultation
All Consultations for Invisalign or Facial Aesthetics require a £25 deposit.